Privacy Policy
The use of personal information or data is essential to MindNation's services and we are committed to protecting your privacy.
MindNation collects and uses personal information to identify you, establish eligibility to use our services, and to provide total wellbeing, and human resources services (such as company benefits, employee assistance programs, wellbeing programs and the like), through our website and social media platforms. We also use your information for our own purposes, including to deliver, analyze and improve our services and for communications.
We engineered this privacy policy to tell you:
What personal information we might collect about you;
What we might do with that personal information; and
Your choices about the personal information you provide.
This policy covers our website, social media and services provided through these platforms or otherwise accessed by a user (such as our counselling and wellbeing services) and any other interactions you may have with us (by telephone, video conferencing, Facebook messenger, email, or in person). This policy specifically covers our handling of personal information relating to identifiable individuals, and does not apply to proprietary business information.
Some of our services are provided on behalf of our clients, which means our client remains primarily responsible for your personal information. We may be providing services on behalf of your employer or company. In these circumstances, we may re-direct a query about our use of your personal information to our client.
As part of using our services or interacting with us, we may collect and process some details about you. When we do so, we will collect, use or share your personal information with your consent for the purposes we've informed you of, or as may be otherwise permitted or required by law. Your consent can be express or implied. For example, by participating in your benefits plan, you consent to MindNation's collection and use of your personal information to provide services to that plan. In some situations, we may get consent directly from you (including as described in this privacy policy). In other situations, we may rely on the consent you provided to your employer or benefits sponsor.
You can withhold or withdraw your consent for us to collect, use or share your personal information, as long as there are no legal or contractual requirements for us to process your information. Depending on the circumstances, however, withdrawal of your consent may impact our ability to serve you, or in the case of administering benefits, it may prevent us from processing your claims.
We collect personal information in the following ways:
Directly from you;
From your use of MindNation's services, programs and website;
From your employer, association, company or benefits plan sponsor;
When you attend a MindNation-initiated site or event;
When you apply for a position at MindNation;
If you contact us with a grievance, complaint or inquiry;
When you engage with us over social media; and/or
From legally authorized third parties.
We will not knowingly collect, use or share personal information if you are under the age of majority in your area or country without the permission of your parent or guardian. If you are under age and want to access our counseling and wellbeing services, your parent or guardian needs to contact MindNation on your behalf.
Our collection and use of your personal information depends on what products and services your organization or company chooses to make available to you and what products and services you choose to make available to you using our website and social media platforms, which MindNation's products and services you choose to participate in, and what information you choose to provide to us.
We may collect and use the following types of information for the following purposes:
Personal Information Category
Types of Information We May Collect
How We May Use It
Identity information
Your name, work email address or similar identifier, age and reported sex assigned a birth

To identify and verify you

To communicate with you

To have access to our services, including through our websites and social media platforms

Contact information
Your mobile number, work or personal email address and telephone numbers

To communicate with you and respond to your inquiries

To inform you of news about our products and services, as well as special promotions, offers or events

To have access to our services, including through our websites and social media platforms

Employment information
Your company or affiliation, job title, work shift and department

To determine eligibility to our products and services

To administer the range of products and services available that you have with us

Health information
The state of your physical and/or mental health which we receive in connection with your use of our services, through connected devices or through any wellbeing surveys you complete

To determine eligibility to our products and services

To administer the products and services that you have with us

Note: For clients, the personal health information collected for the purpose of providing our service will not be used or disclosed for the purpose of providing any other service. Although some health information may be used by MindNation in data analytics, it will not be disclosed in a way that allows identification of any individual

Claims information
Information disclosed to us with your permission by your company or employer, or plan sponsor regarding claims you have made under your policy and/or other information, including health information

To determine eligibility

To administer the full range of products and services that you have with us

To process and administer claims

To provide you with our products and services

Interaction information
Schedule of consultations, Progress• reports, Records of communications (messages through our social mediaplatforms, emails, letters, online chat etc.)

For quality assurance and staff training purposes

To retain a record of your interactions with MindNation

To provide you with the services and information which you request

To communicate with you and respond to your inquiries

To understand any concerns you may have, so that we can resolve disputes and improve your experience

Digital interaction information
Geolocation data, IP address, browser type and version, time zone setting and location, browser plug-in types and versions, operating system and other technology, related to the devices you use to access our website, social media platforms and/or our third party providers

To personalize your experience and understand how you use our sites

To notify you of any relevant issues relating to our website or social media platforms (e.g., push notifications)

To measure how our social media platforms and websites are performing

To identify opportunities for new products/services or improvements to existing ones

For system or product development and planning, audit and administrative purposes

For other information relating to our use of third-party platforms, and related technology

Job Applicant Information
Résumé, cover letter, reference letters, employment history and interests

For staffing and recruitment activities

To maintain an inventory of candidates for current and future work opportunities
We may also collect and use your information to:
Perform services on your behalf or your employer's/benefits sponsor's behalf (including counseling, WellBeing Coaching, wellbeing programs, employee and family assistance services, health management programs, and group benefits services);
Understand your needs, the suitability of our products and services, and assess future needs;
Provide services tailored to your requirements and to treat you in a more personal way;
Promote and market our products and services to you;
Improve our business operations and the quality of our products and services;
Develop and test new products and services;
Manage our business and operational needs;
Administer and protect the security of our business, and our websites, apps and other services;
Meet our legal and regulatory obligations, including to enforce our legal rights; and
Carry out other purposes related to any of the above.
Any other purpose with your consent.
Information about you may be disclosed to third parties for one or more of the following purposes:
For business purposes: Only as necessary for facilitating the Counselor Services, we may share a user's information with a Counselor and a Counselor's information with a user. We may also share your information with vendors and service providers, including our data hosting and data storage partners, analytics and vendors providing technology services and support, payment processing, and data security. We also may share information with professional advisers, such as auditors, law firms, and accounting firms.
With your direction or consent: We may share your information with third parties if you request or direct us to do so.
For advertising: Due to the use of cookies and web beacons, information regarding your activity on our websites, excluding activity when you are logged in and have started therapy, may be disclosed to our advertising partners to optimize marketing. We do not share with any advertising platform private information like member names, email addresses, phone numbers, diagnosis, sessions data, journal entries, messages, worksheets, or any other type of communication you have with your therapist. If you want to opt out of these cookies and web beacons, manage your options here.
Compliance with law: We may share your information with a court, a regulatory entity, law enforcement personnel, or pursuant to a subpoena, to comply with applicable law or any obligations thereunder.
In the context of a transaction: We may share your information in connection with an asset sale, merger, bankruptcy, or other business transaction.
For other business reasons: We may share your information to enforce any applicable Terms and Conditions and Terms of Use, and to ensure the safety and security of the Platform and our users.
Note that if you make any information publicly available on the Platform, anyone may see and use such information.
We may use your personal information to generate de-identified, aggregated or anonymized information that does not reveal your identity. MindNation uses this information to conduct research, compile aggregate data sets, statistics and reports, and to perform analytics on our services, service standards, business operations, and trends.
We may share de-identified, aggregated or anonymized information with our clients for reporting purposes, including usage of our services, and with third party service providers for use in creating marketing materials, case studies and statistical analyses. This allows MindNation, its clients and our respective third party service providers to understand how we are performing, or develop relevant products, services or offers.
MindNation may share your personal information with:
MindNation's internal teams and/or department employees in order to serve you, including for our internal management and administrative purposes.
Third party service providers or platforms, who are required to keep your information confidential and secure and are restricted from using or disclosing information for reasons other than performing services on our behalf or to complying with legal requirements.
Third parties and partners in the event of a potential merger or acquisition, transfer of assets, reorganization or bankruptcy. These parties are also required to keep your information confidential and secure and are restricted in their use of information to this purpose.
Government, regulatory and law enforcement agencies to meet our compliance, regulatory, and risk management obligations or to comply with the law.
The general public and other users when you post or share comments, blog postings, testimonials, or other similar information on our technology and social media platforms
Your sponsoring organization or plan sponsor when you provide your express or implied consent or if we are required to do so by law.
MindNation is a global organization with employees, affiliates, partners and subcontractors located in many countries around the world. To provide our services to you, MindNation may exchange personal information across geographical borders with MindNation employees, entities, affiliates or service providers in other countries working on our behalf in accordance with applicable law.
Examples of countries we transfer and exchange personal information with include, but are not limited to, the Philippines, Singapore, Malaysia, United States of America, the United Kingdom, Canada , Australia and MENA.
MindNation may store your personal information in its databases located in the Philippines, Singapore, Malaysia, United States, Canada, the United Kingdom or other countries. Some of our service providers may also store or access personal information from countries other than where you reside or receive services, Because of this, there may circumstances where other foreign governments, courts, law enforcement agencies or regulatory agencies are entitled to access the personal information collected and held by MindNation or our sub-contractors.
If you are visiting our website from a country other than the Philippines or Singapore, your communication through our website, social media platforms or any of our services may result in the transfer of information across international boundaries. By using our website or any of our services, you consent to the collection, storage, and processing of your information in the Philippines, Singapore and other countries (including Malaysia, United States, the UK , Australia and MENA) in accordance with applicable data protection legislation.
We only keep your information as long as it is contractually, operationally or legally necessary. When we no longer need the information, it is either destroyed or de-identified.
We use reasonable physical, technological, organizational and contractual safeguards, appropriate to the sensitivity of the information, to protect personal information in our possession or under our control, from unauthorized access, disclosure or use.
When requested in writing, we will inform you of the existence, use, and disclosure of your personal information that we maintain. We may not be able to provide you with all the information you request, depending on the circumstances, and there may be a charge for copies of your personal information.
We will make reasonable efforts to keep your information accurate and up-to-date. If a change or correction is required, let us know right away. We'll make appropriate updates needed to keep things running smoothly. You can review your personal information by looking at the correspondence we send to you, through your online accounts or interactions with us, or by requesting access to your personal information, as described above.
If you have any questions or concerns about this policy or MindNation's handling of your personal information, or if you want to make a complaint, please communicate in writing with our Privacy Officer at:
By electronic mail:
[email protected]
Please note that we may need to confirm your identity, request additional details and work with other MindNation departments to respond to you or to look into your concerns or complaint.
We may modify this policy from time to time and will post the latest version online.
Last updated: November 2021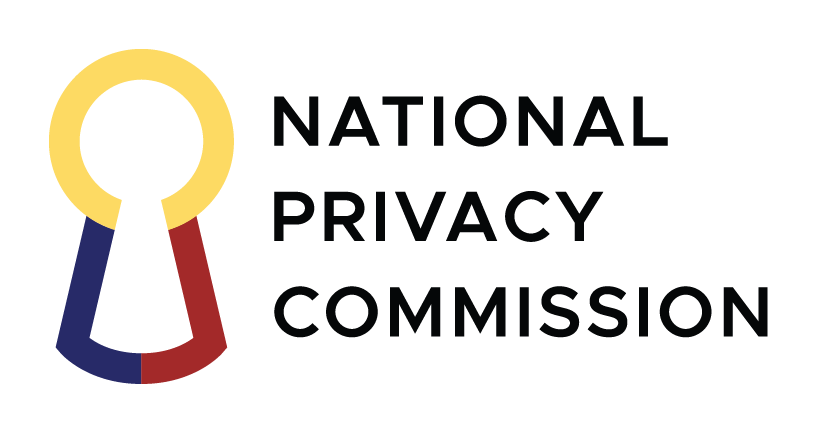 NPC Registration No.
PIC-001-270-2021